Coloring Quarantine
Exile Gallery Vienna
https://exilegallery.org/exhibitions/coloring-quarantine/
pdf for download
BONK! #3.2 Magazine, Tallinn, Estland
https://www.bonkmagazine.com/
SaarArt 11, Landeskunstausstellung,
Saarland, 2017, ISBN 978-3-943924-12-1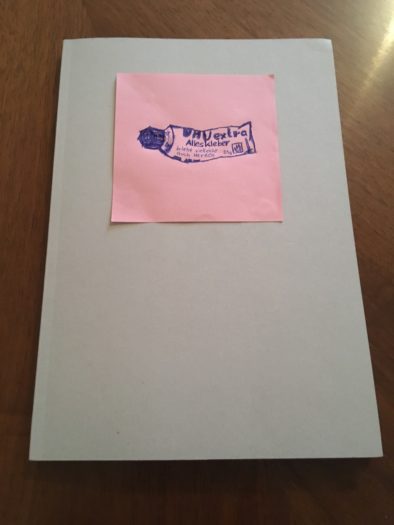 eigene Publikation:
Anna Kautenburger
klebt vielleicht auch Herzen 2018
produziert während der Residenz in Schloss Wiepersdorf 2018
Ausschnitte aus Zeichnungen, Aquarellen, Künstlerbüchern und Links zu
den damit verbundenen Videos .
own publication:
Anna Kautenburger
may also glue hearts 2018
produced during the residency in Wiepersdorf Castle 2018.
Excerpts from drawings, watercolors, artist books and links to
the associated videos .
Saar Art 2013, Zehnte Landeskunstausstellung
Ministerium für Bildung und Kultur des Saarlandes
ISBN 978-3-928529-98-3
Balmorale, Ausstellungskatalog,
Künstlerhaus Schloss Balmoral, 2012
Herausgeber: HBK Saar
A Guidebook of Alternative Nows
with the School of Critical Engagement
Publisher: The Journal of Aesthetics and Protest Press, 2012, USA
ISBN 978-0-615-64972-6
HESA Inprint
From Lakes to Concrete – Järviseudulta Betoniviidakkoon
2011, Helsinki, Finland
http://www.hesainprint.com/issues